We are delighted to have author, Janet Wertman on Novels Alive today. Thank you so much for joining us. I am excited to interview you regarding your novel, The Boy King, the third book in your intriguing Seymour Saga series.
Thank YOU! I am thrilled to be here!
Your first book in the series, Jane the Quene, your debut novel, was met with great acclaim, and you were in the running for many awards. That had to be quite a heady feeling—especially for a first-time author. How did it feel to receive so much praise for your first book?
It is a terrifying thing to send a book out into the world—authors suffer from tremendous self-doubt! Jane's warm reception was amazing—and fortified me for the long haul! And much as I reveled in the quick takes that can be easily shared with potential readers to help them decide (nothing like a string of comments like "gripping", "electric characters", or "impeccably researched" to get people to take a chance on a new author!), I really loved it when people got specific (like a recent compliment that really touched me, "It truly takes a special author to be able to still make me hold my breath in anticipation of finding out what happens next in a story where I historically know more or less what occurs, and Ms. Wertman does just that").
It is especially gratifying that so much of the praise came from people who have always hated Jane Seymour or Edward Seymour—which is actually much more widespread than you'd think (people don't really hate Edward VI…they just think he was cold). I hadn't realized the full extent of that issue until last year's TudorCon (basically ComicCon for Tudor fans), when I gave a talk on the Seymours. My opening question was "Who hates the Seymours?" and every hand went up!
In your third book in this series, Edward experiences a significant amount of distress and trauma at a young age, including losing his mother, father, and ascending to the throne all before the age of nine. How do you think that impacted his life?
The Boy King opens with the last of those incidents—the nine-year-old discovering his father has died. But as you point out, he comes to that moment with a really traumatic past, with so many levels of damage. His mother died giving birth to him, so he would have suffered lifelong guilt. Edward remained the only uncontested heir despite his father's ongoing attempt to have another son—so he would have been burdened with a huge sense of responsibility. His caretakers, instructed that he was the "realm's most precious jewel," were terrified to let him do things that were the least bit risky, so he would have grown up with fear. Then his larger-than-life father died and the world got dangerous and confusing…I feel so bad for that poor kid!
Edward's life was constantly in danger, as a prince, and as a King. Trust, as you write, had to have been something Edward questioned at every turn. How did he come to know who he could and couldn't trust?
Edward's cynicism, or rather discernment, evolved over the course of his reign—though he never really got things right because the truth was that he could trust no one but himself. The irony is that even that was too generous—because in the end he is betrayed by his own body.
Edward was vehemently opposed to Catholicism, but his sister Mary was herself staunch Catholic. How did this impact his once-close relationship with Mary after it was clear Edward would not live long?
I think the pivotal damage to his once-close relationship with Mary happens much earlier—when she refuses to accept his religious reforms. It sets them up as antagonists despite their mutual affection, and leads to his decision to try to change the succession.
What were Edward's objections to having Elizabeth, a Protestant, reign as Queen after his death?
In deciding to pass over Mary because of her Catholicism, Edward was forced into passing over Elizabeth as well, despite her Protestantism. The main reason involved the checkered past of Henry VIII's marital history, in which the Church of England declared Henry's first two marriages invalid (a ruling that was not reversed when Mary and Elizabeth were restored to the succession). It was safer to both sisters the same way.
That said, I believe that this argument likely originated with John Dudley, Duke of Northumberland and Jane Grey's father in law… the man who stood the most to benefit from excluding Elizabeth!
Succession was quite a dilemma within the Tudor family once Edward named his successor, which went against his father's wishes. What sort of mayhem ensued because of his decision?
The big mayhem was that England had two declared queens for nine days. Jane was declared by the Council and the government—Mary declared herself, and then assembled an army to back up her claim. Back then, there were no "government troops"—the nobility supplied forces from their fiefs when the sovereign needed them. So Mary just kept building her base and quickly reached the inflection point where everyone turned on Dudley and his daughter-in-law.
The Tudor history is rather, shall we say dramatic. Did you ever read from the history books and think, "No one would ever believe that happened! It sounds like a soap opera!" How much of your book is actual history and how much comes from your imagination?
Almost all of it actually happened, I just added some good details! I can see you getting skeptical, so without giving too much away, let me confirm the most outlandish incidents. The dog was real (though I invented how Edward got it and what he named it). The diary entries were Edward's own (cleaned up a smidge, like Somerset's execution speech) but I supplied his underlying emotions. Yes, text was added to the sentencing instructions (though we don't know when or if Edward discovered the deception), and Edward did give Northumberland a hard time about his aim during an archery game. And yes, Edward plucked a dead bird.
With so many details in your book, there had to have been a massive amount of research on your part. What did you do to collect all of your information?
I've been researching for decades! To corral all the information I might need, I create timelines to assemble all the key facts and greatest stories at my fingertips.
I fully embrace these timelines and build my books around them—I use date stamps for each scene to keep me honest about what happened when. And I choose my second narrator based on who can help me fill in the point-of-view gaps to make sure I can include everything I want to.
Mind you, no system is perfect! With The Boy King, I found myself with no way of including that Northumberland gave Edward arsenic to prolong his life while they were getting the succession legalities straight…sigh!
I have a personal love of Tudor history that started when I did our family history and discovered we were direct descendants of Lady Jane Gray and other Plantagenets. What sparked your love of Tudor history?
I fell in love with the Tudors when I was eight years old and my mother let me stay up late to watch The Six Wives of Henry VIII, with Keith Mitchell, back in the 1970s. I read every book I could—and by the time I was ten I was turning my nose up at novels that didn't get the story right! To echo the question we just discussed, the stuff that really happened is so wild that it is simply wrong to make stuff up…
Your biography mentions your grandfather's passion for finding unique books, something you said he shared with you. What has been the book that has stuck with you the most in your search?
After my grandfather died, my mother took over his business for a time, along with some of his books, and I've inherited the lot. The one that has been most helpful and that I have returned to most often for my books: A Social History of Lighting—which goes into wonderful detail on the different types of rush lamps, oils, and standing candelabras, not to mention who would be most likely to use each and where and why. This one book has supplied me with countless tiny details that enrich my descriptions.
Please tell us more about your current release.
The Boy King is the third and final book in my Seymour Saga trilogy, covering the reign of Jane Seymour's son.
Because of its position in the trilogy, it is all finale. You know how in every book, the middle lasts a long time? It's because it takes a while to shift the equilibrium and it can be a little muddy until the changes are completed and the ending takes off. A trilogy is like that too. After Jane, you had to go through the middle of the story to get set up for its epic end. Don't misunderstand me: Somerset holds its own as a standalone story (and many believe it is better than Jane) – but it is the structural middle of the trilogy. The Boy King has an "ending" energy, even from its first pages.
What are you working on next?
I am working on another trilogy—this one about Elizabeth. I know she has been "done" (unlike my Seymours!) but her story is so compelling that I can't help myself. The first book will cover her journey to the throne, the second book will cover the fits and starts (and stops) of her marriage plans, and the third will cover the "legacy years" and the increasing disparity between the glory of her public persona and the loneliness of her private one…
Of course there may be some shifts! I've already made one (well, I'm working on it now): my original plan had been to simply pick up where the Seymour Saga left off, but I realized I needed to go back just a little bit so I'm backfilling the events of 1549-1553!
Thanks again for joining us today and I look forward to reading all of your books about the Tudors!
Thank you again for having me and I hope you love them! Please let me know!! (And post reviews! 😉)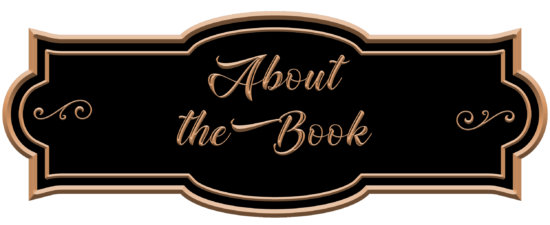 The Seymour Saga: Book 3
Release Date: September 30, 2020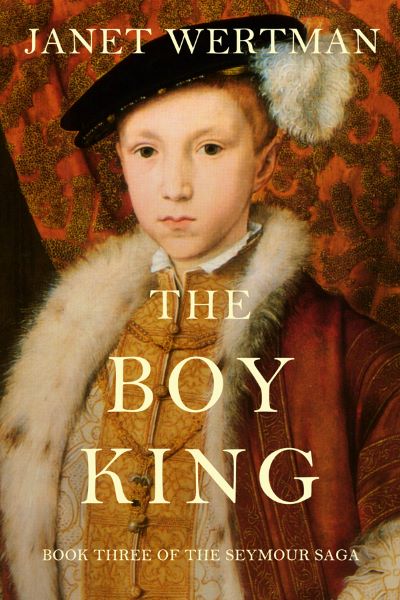 The Unsuspecting Reign of Edward Tudor
Motherless since birth and newly bereft of his father, Henry VIII, nine-year-old Edward Tudor ascends to the throne of England and quickly learns that he cannot trust anyone, even himself.
Edward is at first relieved that his uncle, the new Duke of Somerset, will act on his behalf as Lord Protector, but this consolation evaporates as jealousy spreads through the court. Challengers arise on all sides to wrest control of the child king, and through him, England.
While Edward can bring frustratingly little direction to the Council's policies, he refuses to abandon his one firm conviction: that Catholicism has no place in England. When Edward falls ill, this steadfast belief threatens England's best hope for a smooth succession: the transfer of the throne to Edward's very Catholic half-sister, Mary Tudor, whose heart's desire is to return the realm to the way it worshipped in her mother's day.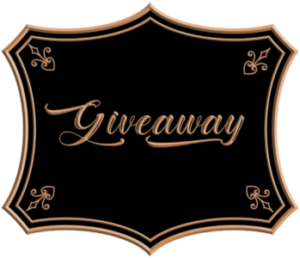 During the Blog Tour, we are giving away a copy of The Boy King by Janet Wertman! To enter, please use the Gleam form below.
The giveaway is open to US residents only and ends on October 30th. You must be 18 or older to enter.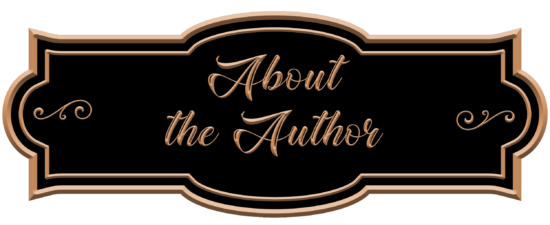 Janet Ambrosi Wertman grew up within walking distance of three bookstores and a library on Manhattan's Upper West Side – and she visited all of them regularly. Her grandfather was an antiquarian bookdealer who taught her that there would always be a market for quirky, interesting books. He was the one who persuaded Janet's parents to send her to the French school where she was taught to aspire to long (grammatically correct) sentences as the hallmark of a skillful writer. She lived that lesson until she got to Barnard College. Short sentences were the rule there. She complied. She reached a happy medium when she got to law school – complicated sentences alternating with short ones in a happy mix.
Janet spent fifteen years as a corporate lawyer in New York, she even got to do a little writing on the side (she co-authored The Executive Compensation Answer Book, which was published by Panel Publishers back in 1991). But when her first and second children were born, she decided to change her lifestyle. She and her husband transformed their lives in 1997, moving to Los Angeles and changing careers. Janet became a grantwriter (and will tell anyone who will listen that the grants she's written have resulted in more than $30 million for the amazing non-profits she is proud to represent) and took up writing fiction.
There was never any question about the topic of the fiction: Janet has harbored a passion for the Tudor Kings and Queens since her parents let her stay up late to watch the televised Masterpiece Theatre series (both The Six Wives of Henry VIII and Elizabeth R) when she was *cough* eight years old. One of the highlights of Janet's youth was being allowed to visit the Pierpont Morgan Library on a day when it was closed to the public and examine (though not touch!) books from Queen Elizabeth's personal library and actual letters that the young Princess Elizabeth (technically Lady Elizabeth…) had written.
The Boy King is third book in the Seymour Saga, the story of the unlikely dynasty that shaped the Tudor era. The first book, Jane the Quene, tells the story of Jane Seymour's marriage to Henry VIII; and The Path to Somerset, chronicles Edward Seymour's rise after Jane's death to become Lord Protector of England and Duke of Somerset (taking us right through Henry's crazy years). Janet is currently working on a new trilogy about Elizabeth, and preparing to publish her translation of a nineteenth century biography of Henry. And because you can never have too much Tudors in your life, Janet also attends book club meetings and participates in panels and discussions through History Talks!, a group of historical novelists from Southern California who work with libraries around the state.

Monday, October 19
Review at Pursuing Stacie
Feature at I'm All About Books
Review at WTF Are You Reading?
Tuesday, October 20
Review at Amy's Booket List
Wednesday, October 21
Review at Rajiv's Reviews
Interview at Novels Alive
Thursday, October 22
Review at Donna's Book Blog
Friday, October 23
Review at Books and Zebras
Saturday, October 24
Excerpt at The Caffeinated Bibliophile
Sunday, October 25
Excerpt at Passages to the Past
Monday, October 26
Review at Books, Cooks, Looks
Tuesday, October 27
Guest Post at Chicks, Rogues, and Scandals
Wednesday, October 28
Review at Impressions In Ink
Thursday, October 29
Review at A Books and a Latte
Friday, October 30
Excerpt at Coffee and Ink
Review at Little But Fierce Book Diary