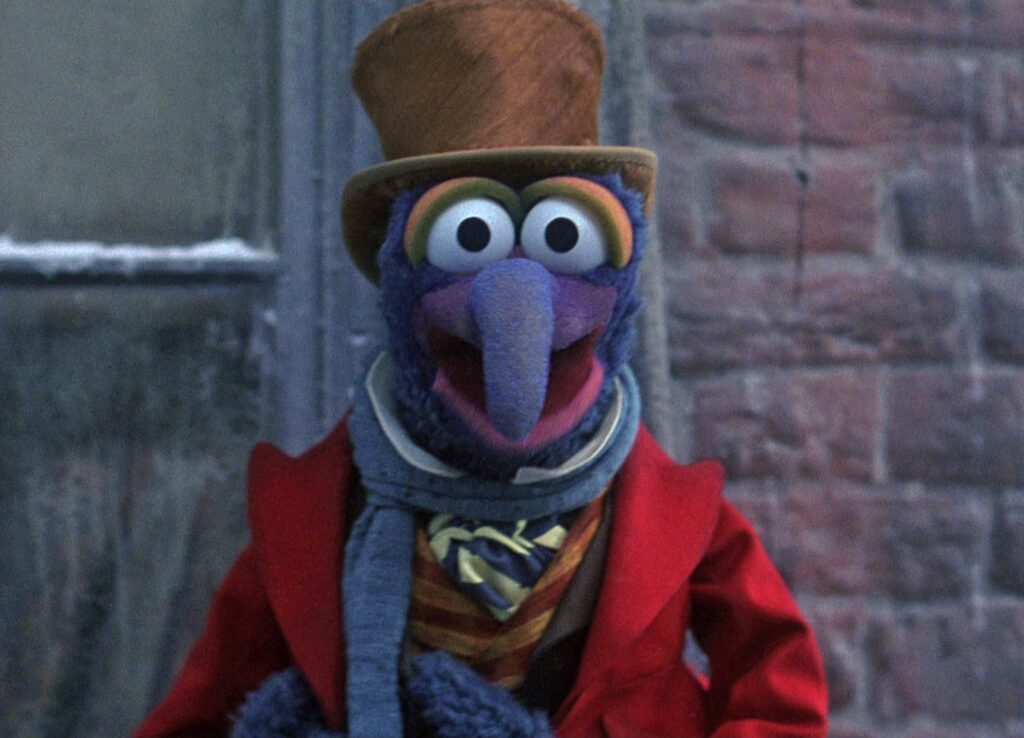 "A blue furry Charles Dickens who hangs out with a rat?" I must admit, hearing that spoken within the first minute of a movie doesn't exactly fill one with confidence you will be viewing an accurate or quality version of A Christmas Carol. But honestly, you would be very wrong! The Muppet Christmas Carol is the best adaptation of Charles Dickens' classic novel in recent history. Yeah, I said it. And for those of you who think I am as crazy as the blue furry—whatever—who narrates the story, you might be right. But trust me, read this and maybe I can change your mind.
I can't remember a Christmas Eve I did not spend watching The Muppet Christmas Carol in my new PJs, a cup of hot cocoa, and excitement for the next day. Literally, I don't believe I've ever had a Christmas Eve without this movie. The Muppet Christmas Carol was released in December of 1992. Being born in May of 1993, we had this movie on VHS as soon as it was released. So yes, I will admit because of that, I may have some favoritism to the movie. It brings me joy and even sometimes embarrassment when I confidently answered in class there were five ghosts in the story, forgetting Marley and Marley are actually one ghost in every other adaptation.
I always believed The Muppet Christmas Carol to be a fun version, if not necessarily the most accurate or even the best version out there. And then I watched other versions in my middle school drama class. It was then the lightbulb lit up. Oh my gosh, the Muppets did it better! My family decided to buck tradition one year and watch a new version of the story which had just been released that year. After watching the different movie, my sister apologized to me for ever thinking the Muppets could be outdone. Does this mean the Muppets really did it best? Yes! There is no other way to put it. But, let's start with accuracy.
Now, Charles Dickins did not have talking rats, pigs, or frogs in his novel, but there wasn't 3D animation or visual effects either, so we will put that aside. I have read the original novel, a lovely present from a great friend of mine. As I was reading, I realized there were actual quotes from the novel in The Muppet Christmas Carol. By having a narrator in the movie, which is a scarce thing to see in any adaption of this novel, you are already closer to the source material than any other film adaptation. Comparing the two, I could only find six or seven large differences between The Muppet Christmas Carol and the novel, A Christmas Carol. No, Fanny, Scrooge's sister, is not mentioned in the movie, nor does Scrooge end the film with his nephew Fred. But we do see the relationship with Belle in a way that makes you see how she could have fallen in and out of love with Scrooge. We see Tiny Tim actually ill, not just walking around with a crutch and awful pale makeup. We observe the disdain many characters have for Scrooge after his passing, something uncommon to see in a children's movie. Needless to say, this movie follows along with the source material to the best of its ability. But what I believe makes this movie truly special, is how it takes the story to a unique and remarkable level.
Let's start with the obvious, it's the Muppets! We love the Muppets. They made my grandma smile every time they showed Kermit's skinny legs when he was riding his bike. They made my mom cry with laughter when 80s robot brought out a Tab. They are familiar and heartwarming. Having a classic story told by those characters is already going to be a step ahead, because we love them!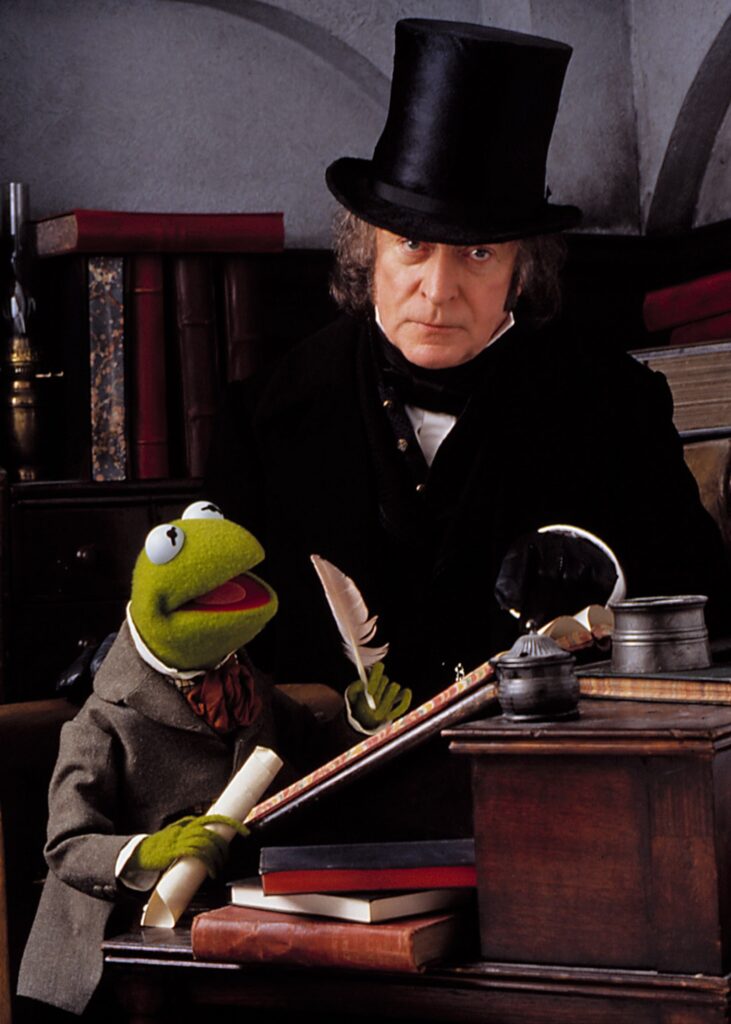 Then there is Sir Michael Caine. No one, and I mean no one, captures Scrooge better than he does. He is rude, imposing, and pretty terrifying in the beginning of the movie. But you still cheer for him, because he is Sir Michael Caine! As he goes through the movie you see him changing and growing, and you want him to. So many actors miss the warmth and understanding that Caine brings to his role. He changes and you believe it. The characters and acting alone could make it a great movie, but it doesn't stop there. This is a musical, which isn't the first and can be a very polarizing aspect. But this music actually makes the movie better and it's not just filler. And a concession. Yes mom, I will finally agree, "The Love is Gone" should have stayed in the DVD version. You understand the characters better and every song warms your heart. Although "Bless Us All" could be seen as depressing by some, I see it as a perfect song about seeing the good in the world around you, and isn't that what Christmas is all about?
Then they hit you with the comedy. Seeing Rizzo being used as a cleaning cloth and chased by a cat will never not be funny. And every bit of humor is well placed. It adds something, another layer that makes you love this movie even more. And nothing will be as good as Rizzo kissing Gonzo on the nose after going back for his jellybeans. You just can't beat it.
Finally, are the things that have been changed from the original. No, Scrooge doesn't have additional bookkeepers in the novel, but having them makes it seem like he is actually running a business. No, Sam the Eagle is not in the book, I guess talking eagles with fierce patriotisms were just not on Dickins' mind at the time. But seeing Sam the Eagle and Fozziewig receiving gifts by Scrooge at the end makes you realize that Scrooge is not only staying in the present, but always remembering his past.
The ghosts are where my most significant praise of this movie goes to. Yes, the Ghost of Christmas Past has always, and will always freak me out a bit, but does represent the childhood innocence that Scrooge lost. The Ghost of Christmas Future is terrifying, but not overly so. They aren't trying merely to scare Scrooge, but to have Scrooge truly learn from the dark future that awaits him if he doesn't genuinely change. The Ghost of Christmas Present, I can't say enough about. There aren't any creepy dying children hidden in his robes, thank goodness. He is kind, loving, and honest to everyone. He shows Scrooge the happiness to be seen in every day—especially Christmas day. Scrooge looks up to him, emulates him, and because of how this ghost is portrayed in the movie, you can understand how Scrooge wants to change, not just out of fear, but out of the real desire to feel the love the Ghost shows him. These things all make this movie not just another adaptation, but a version that sticks with you forever.
It's my Christmas Eve tradition, and one I hope to carry on forever. And now that you have read my long-winded explanation of why it is the best A Christmas Carol adaptation, hopefully it can be something that you will enjoy as well. But I would recommend it for Christmas Eve viewing, because, only on that night can you genuinely say, "There's only one more sleep 'til Christmas."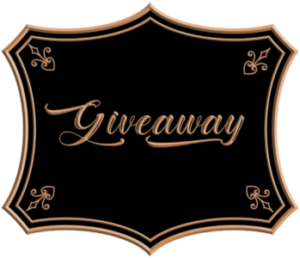 Tierney Linton is giving away a $25 gift card to Life With Me, Ashley Bling website for Paparazzi Accessories! You will be able to choose loads of bling for yourself or give them as gifts for Christmas!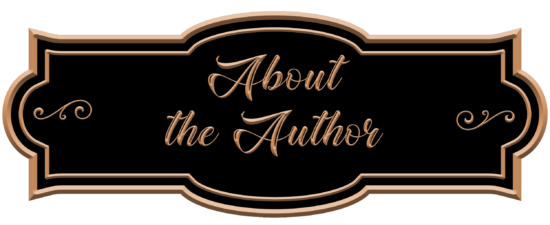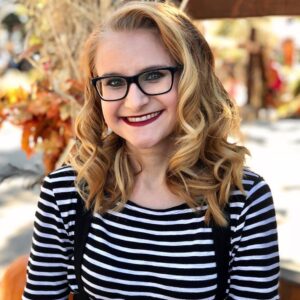 Tierney Linton graduated from the University of Utah with a degree in Early Childhood Education. She has been passionate about reading from a young age and hopes to break into the writing scene in the near future.