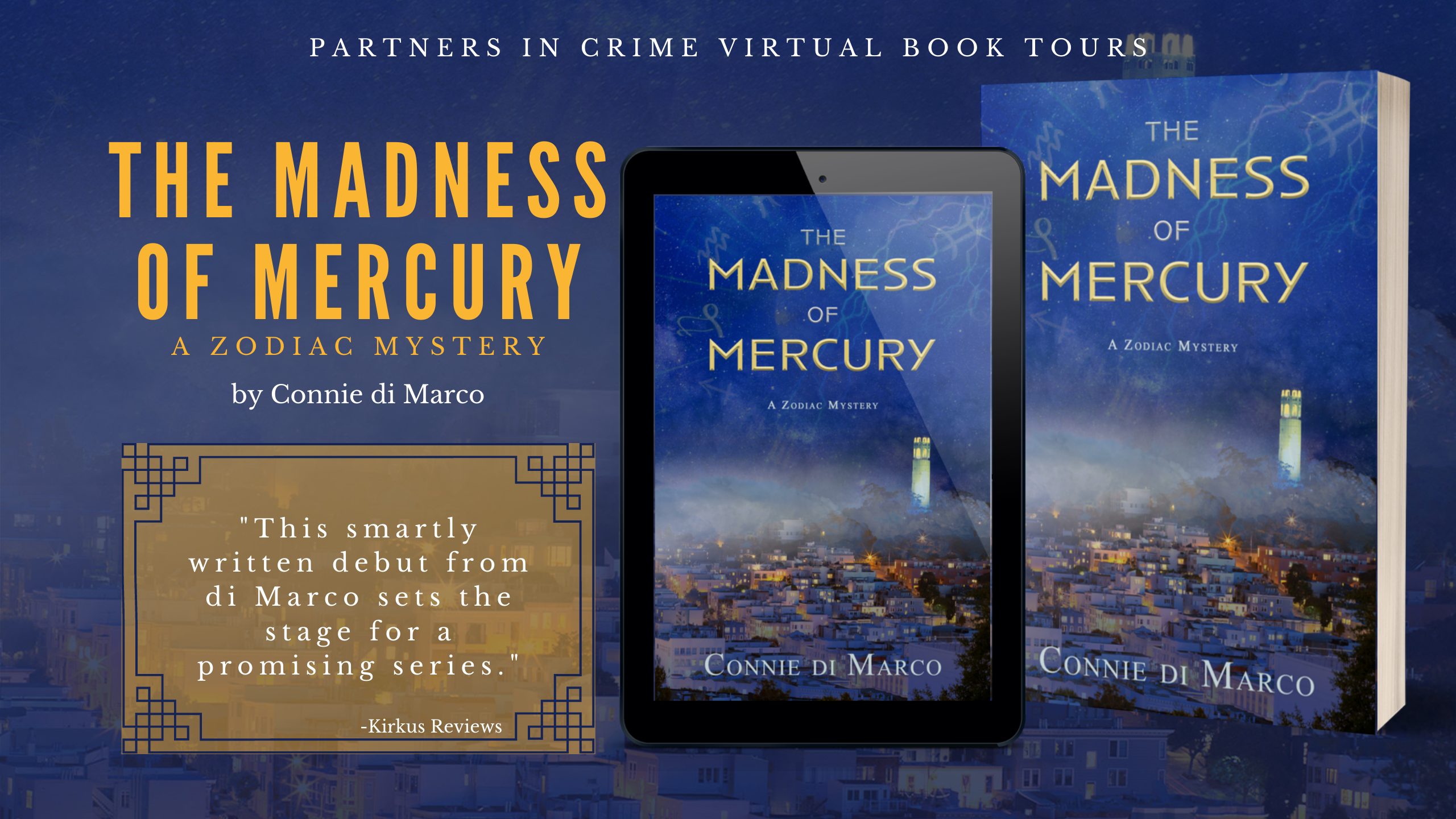 I'm always casting about for interesting locations to use in the Zodiac Mysteries. Not just the historic or beautiful settings all around San Francisco, but the mysterious—secret stairways, dark alleys, and weird and haunted tunnels.
Julia Bonatti, my San Francisco astrologer, is a native—a rare thing, since most people come to the city from other places. She grew up in her grandmother's house on Castle Alley in North Beach, but now has her own place out on the Avenues, near the ocean where the fog rolls in every afternoon.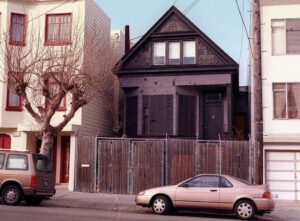 Right around the corner from Julia's apartment was (in real life) one of the most infamous residences in the city. The home of Anton LaVey, San Francisco's celebrity occultist and founder of the Church of Satan. The house at 6114 California Street is gone now, but I remember it well. It was completely black and surrounded by an imposing fence. Local gossip and legends surrounded LaVey and his family. His wild parties and Friday night sabbats in his home with his followers, and his pet panther Zoltan, were legendary.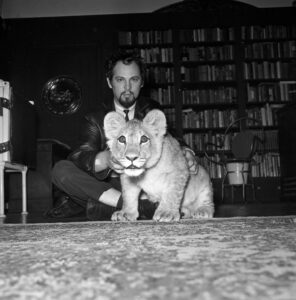 LaVey sported an immaculate goatee, always wore a flowing black cape and drove around town in his coroner's van. He had started his career playing the organ in a burlesque show but once his fame was established, he could be found playing the Wurlitzer at a local bar, the Lost Weekend, in the Sunset District. He performed satanic blessings at the Wax Museum at Fisherman's Wharf and he's honored by his wax likeness there now.
Many legends and stories have followed LaVey—that he worked for the San Francisco Fire Department, played the devil in 'Rosemary's Baby,' performed satanic rituals in a rock tunnel at Land's End and put a curse on the Sutro Baths that caused it to burn to the ground shortly after.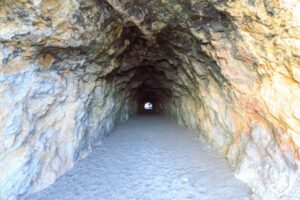 Some claim the rock tunnel at Land's End is still haunted from LaVey's rituals, and now a new apartment building stands where LaVey's all black house once stood. Perhaps I can use the LaVey house in one of the Zodiac Mysteries. Names would have to be changed of course, but I do have to wonder if the people living in the new building at 6114 California Street know about LaVey's legend or hear any eerie groans in the night.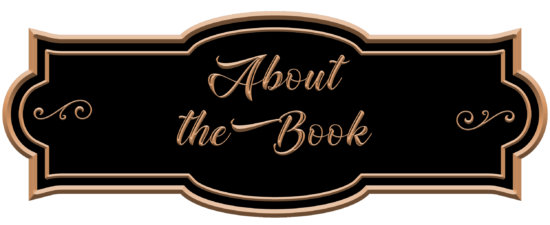 A Zodiac Mystery: Book 1
Publication Date: October 9, 2020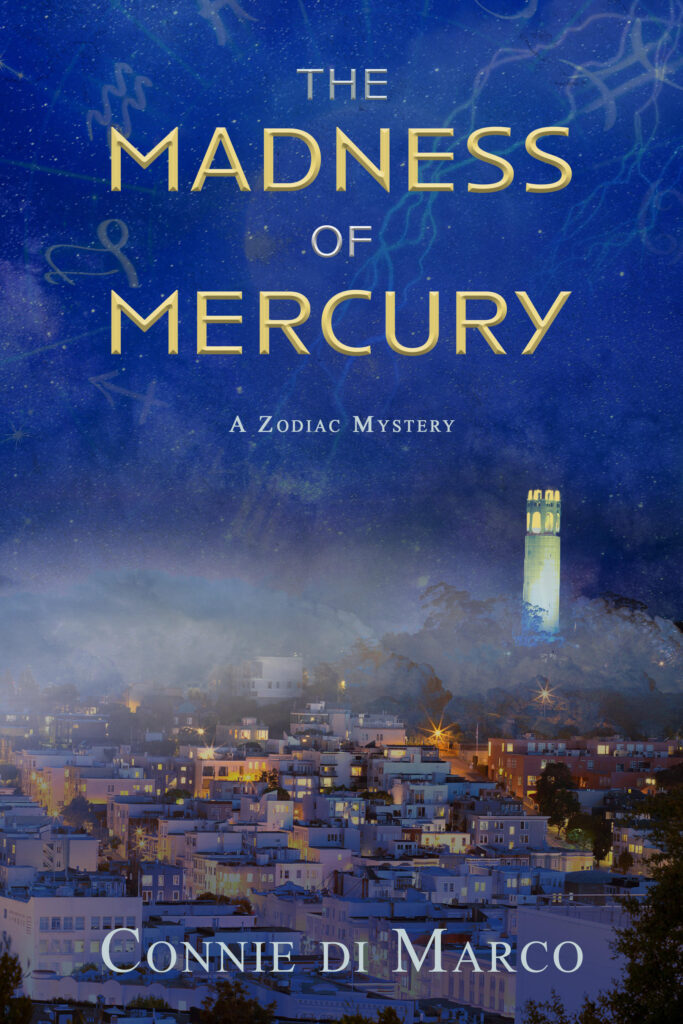 San Francisco astrologer Julia Bonatti's life is turned upside down when she becomes a target of the Reverend Roy of the Prophet's Tabernacle. The Reverend, a recently-arrived cult preacher, is determined to drive sin from the city, but his gospel of love and compassion doesn't extend to those he considers an "abomination unto the Lord." Julia's outspoken advice in her newspaper column, AskZodia, has put her at the top of the Reverend's list. While the powerful Mercury-ruled preacher woos local dignitaries, his Army of the Prophet will stop at nothing to silence not just Julia, but anyone who stands in his way.
Driven out of her apartment in the midst of a disastrous Mercury retrograde period, she takes shelter with a client who's caring for two elderly aunts. One aunt appears stricken with dementia and the other has fallen under the spell of the Reverend Roy. To add to the confusion, a young man claiming to be a long-lost nephew arrives. The longer he stays, the more dangerous things become. One aunt slides deeper into psychosis while the other disappears. Is this young man truly a member of the family? Can astrology confirm that? Julia's not sure, but one thing she does know is that Mercury wasn't merely the messenger of the gods—he was a trickster and a liar as well.


This is a rafflecopter giveaway hosted by Partners in Crime Virtual Book Tours for Connie di Marco. There will be two (2) winners each receiving one (1) Amazon.com Gift Card. The giveaway begins on December 1, 2020 and runs through January 2, 2021. Void where prohibited.
a Rafflecopter giveaway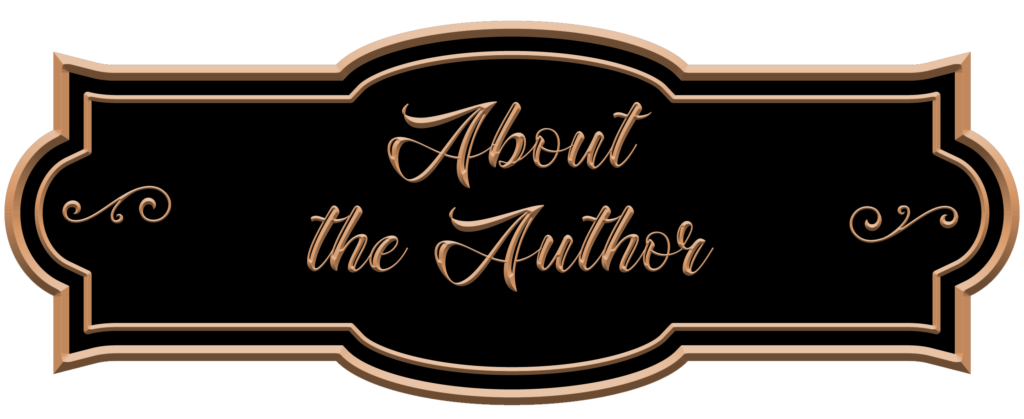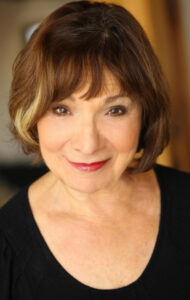 Connie di Marco is the author of the Zodiac Mysteries featuring San Francisco astrologer Julia Bonatti.  The Madness of Mercury, the first book in the series will be re-released in October 2020.
Writing as Connie Archer, she is also the author of the national bestselling Soup Lover's Mysteries from Berkley Prime Crime.  You can find her excerpts and recipes in The Cozy Cookbook and The Mystery Writers of America Cookbook.  Connie is a member of Mystery Writers of America, International Thriller Writers and Sisters in Crime.