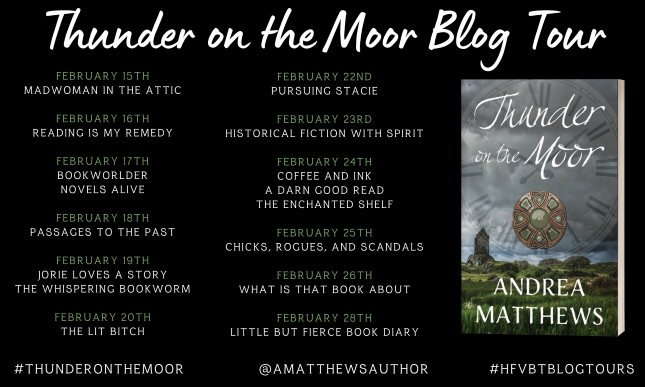 To the Border reiver, surname took precedence over all else, including king and country. Oddly enough, it was my surname that introduced me to their tales. I should first note that Matthews is my pen name, not my actual last name – that would be Foster. In fact, I was in the midst of doing some genealogical research when a friend brought the connection to my attention. Foster, it seemed, was a right riding name, the most notable of all being Sir John Forster, warden of the English Middle March in the last half of the sixteenth century. Now, Sir John was a gentleman, but he was no angel, for he was a Forster above all else.
The story intrigued me. Visions of my husband's ancestors riding across the moors sparked my imagination. I had to know more about these rugged rogues who placed such value on a sense of honor and loyalty to their families, in spite of their nefarious preoccupation with cattle rustling and blackmail, I started formulating a story in my head, a tale of thunder across the moors and forbidden love, for although family came first, national pride was still a consideration, even if it was somewhere down the pecking order after their surname and allegiances they may have formed with other families. The blood feud, however, was a deadly affair, and an affront to any member of your surname or allied family would be an affront to the whole surname.
And so my plot was taking form. These feuds could go on for years and be sparked by anything from a small slight to a full-blown disagreement. I turned back to my research. And as I learned more riding names, I realized how many famous and infamous people carried border names. Men like Lyndon Johnson and Neil Armstrong and Walter Scott. Which of course led me to the latter's poetry. I admit, he may have romanticized the period a bit, but then I suppose I did as well. Time and distance gives us that luxury. And there was the final piece to my novel —Time.
Alas, I still haven't traced the family back far enough to make a direct connection to a specific person, but they were from the North of England, and still today have that strong sense of honor and familial loyalty, so I know it's there. And so, my quest continues. Who knows there may even be a Will Foster back there somewhere?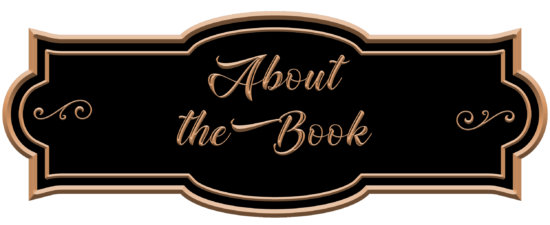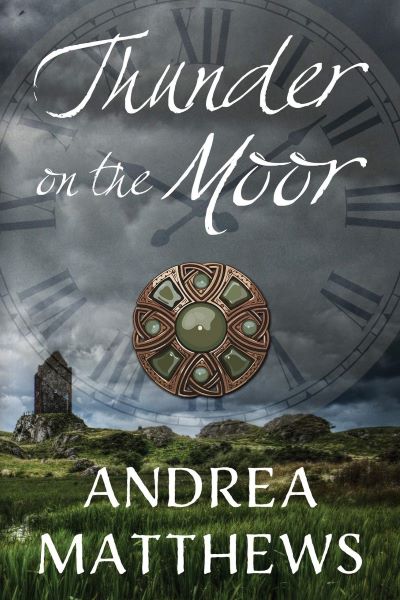 Maggie Armstrong grew up enchanted by her father's tales of blood feuds and border raids. In fact, she could have easily fallen for the man portrayed in one particular image in his portrait collection. Yet when her father reveals he was himself an infamous Border reiver, she finds it a bit far-fetched—to say the least—especially when he announces his plans to return to his sixteenth-century Scottish home with her in tow.
Suspecting it's just his way of getting her to accompany him on yet another archaeological dig, Maggie agrees to the expedition, only to find herself transported four hundred and fifty years into the past. Though a bit disoriented at first, she discovers her father's world to be every bit as exciting as his stories, particularly when she's introduced to Ian Rutherford, the charming son of a neighboring laird. However, when her uncle announces her betrothal to Ian, Maggie's twentieth-century sensibilities are outraged. She hardly even knows the man. But a refusal of his affections could ignite a blood feud.
Maggie's worlds are colliding. Though she's found the family she always wanted, the sixteenth century is a dangerous place. Betrayal, treachery, and a tragic murder have her questioning whether she should remain or try to make her way back to her own time.
To make matters worse, tensions escalate when she stumbles across Bonnie Will Foster, the dashing young man in her father's portrait collection, only to learn he is a dreaded Englishman. But could he be the hero she's always dreamed him to be? Or will his need for revenge against Ian shatter more than her heart?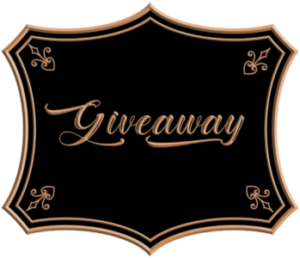 Enter to win a $20 Amazon Gift Card!
The giveaway is open to the US only and ends on February 28th. You must be 18 or older to enter.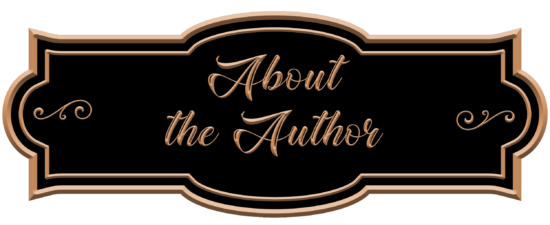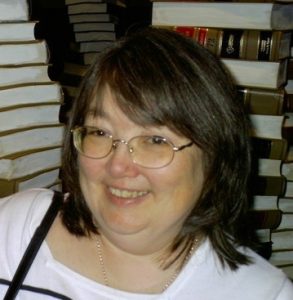 Andrea Matthews is the pseudonym for Inez Foster, a historian and librarian who loves to read and write and search around for her roots, genealogical speaking. In fact, it was while doing some genealogical research that she stumbled across the history of the Border reivers. The idea for her first novel came to mind almost at once, gradually growing into the Thunder on the Moor series. And the rest is history, as they say.

Monday, February 15
Review at Madwoman in the Attic
Tuesday, February 16
Feature at Reading is My Remedy
Wednesday, February 17
Excerpt at Bookworlder
Guest Post at Novels Alive
Thursday, February 18
Review at Passages to the Past
Friday, February 19
Interview at Jorie Loves A Story
Feature at The Whispering Bookworm
Saturday, February 20
Feature at The Lit Bitch
Monday, February 22
Review at Pursuing Stacie
Tuesday, February 23
Review at Historical Fiction with Spirit
Wednesday, February 24
Feature at Coffee and Ink
Excerpt at A Darn Good Read
Review at The Enchanted Shelf
Thursday, February 25
Guest Post at Chicks, Rogues, and Scandals
Friday, February 26
Feature at What Is That Book About
Sunday, February 28
Review at Little But Fierce Book Diary