What better way to start off the month of November, than to welcome USA Today Bestselling author, Rita Herron to Be My Bard and Novels Alive? We certainly couldn't think of any. So without further ado…
Back to school time. In your high school yearbook would your "Mostly likely to…" title have read, "…become a Bestselling Author," or something completely different and what might it have been instead?
Probably Most Likely to be a Teacher, which I actually was for a while. I'm not sure anyone would have seen me as a writer. I was extremely shy, introverted and geeky although I worked on the yearbook which I loved!
Trick or Treat? When you've hit a mental brick wall while writing a story, do you have a special "trick" for getting back on track, or have you found that simply giving yourself the "treat" of time away will help break the spell?
A combination of both—I usually treat myself by taking a little break—that means taking a long walk or a drive or—I go shopping!
A change of scenery, physical activity, or even a simple chore relieves stress and helps me stop trying to force my thoughts. When I'm relaxed, usually the ideas or problems work themselves out. Long car rides are great for making notes and plotting. And at night when I go to bed and turn off the lights and it's dark—the thoughts just pop into my head.
Another trick is to call a writer friend—talking about the story out loud jumpstarts my ideas. I have also been caught talking the ideas out loud to myself!
You are attending a Halloween costume ball as your favorite literary character and suddenly find yourself falling through a wormhole into their universe. How much time would you want to spend there before you start looking for an escape route home or would you want to stay indefinitely?
Hmm, I'm not sure I have a favorite adult character.
But my favorite literary character of all time was Pippi Longstocking! As a kid, I loved all her antics and her spunky personality and would have jumped into her world with the horse and other animals and lived there forever!
I would also have joined the Boxcar Children on their adventures, and I would have helped Trixie Belden solve her mysteries!
Speaking of going back in time…Authors sometimes go back into their backlist and re-release a revised edition, or in the case of novellas, a new expanded edition for a fresh reading by their audience. Is there a story from your collection of work that you would like to or already have plans to release again with revisions?
When I wrote MARRY ME, MADDIE & SLEEPLESS IN SAVANNAH (The Bachelor Pact series), I felt like the series was incomplete. I had requests from readers for Reid's story so last year, I wrote a sequel – LOVE ME, LUCY – and self-published it.
With time restraints, I wrote it as a novella, but I'm considering going back, adding to it, and including a wedding scene at the end to tie up the happily-ever-after.
When it comes time to laying out the big spread for Thanksgiving, are you most likely to be the one to give Martha Stewart a run for her money in the kitchen or the one they only trust (culinary speaking) to bring over some packaged rolls?
I'm definitely more the Martha Stewart! I love holiday decorations and table settings.
Secret confession: I've been known to buy new dishes and hide them until a special occasion. Now the joke at the table is, "Are these new dishes?"
Because I have the bigger house in the family, I've also become "the host house" for the holidays.
I come from a long line of southern cooks so everything is homemade. My husband and grown kids also enjoy being in the kitchen so making the meal is a family affair. Of course, my sister and mother contribute by bringing their specialties. My mom's sour cream coconut cake; the best cake you'll ever taste, and my sister makes sweet potatoes with brown sugar crumbs and pecan topping!
Many authors include a list of acknowledgments or "Thank you" messages in the beginning of their books. Is there one person that you always try to remember to mention and why?
I often thank my agent or editor, especially if it's a new project because their enthusiasm is so important in keeping me excited about a project. But I mention my twin sister a lot because she's so special to me and supportive, and I want her to find her happily-ever-after hero!
Whether it's shopping for gifts to put under the Christmas tree or other holiday gift-giving, are you one of those people who starts stockpiling in JULY or will you be scrambling at the last minute to complete your list?
Actually now my kids are grown and gift-giving is at a minimum, I don't feel the rush. Although if I'm traveling and find something I think a friend or family member will like, I go ahead and buy it.
However, I LOVE Christmas and decorating. I have a collection of Santas along with handmade ornaments the kids made when they were small which are very special. When they were little, I was so excited about Santa that I started shopping in September and hid toys all over the house.
Of course by the time Christmas arrived and I pulled them all out, I realized I'd overdone it, so sometimes I held gifts back for their birthdays. The trick was remembering where I hid them!
There is just something special about love stories set around the holidays. Do you have a favorite holiday romance that you would recommend or one of your own that will be gracing the shelves this year?
Actually GOING TO THE CHAPEL, my new novella and the first in a series called Welcome to Matrimony, is a Christmas story!
I've had this idea in mind for years and was so excited to finally write it because it includes all my favorite elements—a small southern town, quirky characters, family, humor, and mystery.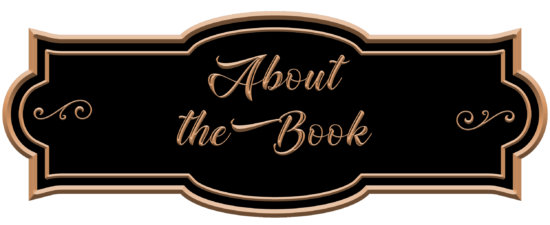 Izzy, Daisy and Caroline Sassafras, known as the Scandalous Sassafras sisters, swore to never let a man come between them – only ten years ago a hot rodeo star rode in town and tore the sisters apart, creating a debacle like the town of Matrimony hasn't seen since.
Now it's ten years later, the holidays are approaching, and the aunt who raised them has taken a fall, so she asks the girls to come back and help her while she recovers.
Izzy ropes her sisters into starting a bridal business evolving around the little white chapel on the hill – a chapel that is supposed to be magical. Legend says if you marry in the chapel, your marriage will last forever.
But Izzy's on the run from her con artist husband, a private detective in on her tail and her past is about to catch up with her and threaten her new business – and the bond she is trying to repair with her sisters.
Worse, she's falling for her new client, a man supposedly engaged to another woman!
When it comes to making "New Year's Resolutions," do you tend to make ones that will be easy to keep, or are you still working on ones you have made in the past and are determined to accomplish this year?
I try to make simple ones that I can keep! As far as writing, my critique partner and I usually sit down with a calendar and plan our writing goals and projects for the year. The problem is I'm always overzealous. There's just not enough time to get all the projects done and out as fast as I want.
Thank you so much for taking the time to be with us today and for sharing some holiday secrets.
To close out this session, is there is a story that you are working on now or one recently released that you would like to share something about?
I'm already working on the second story in this series, Daisy's story – GONNA GET MARRIED. I wanted it out for Valentine's day, but I'm not sure that's going to happen. I'll keep you posted!
MINI REVIEW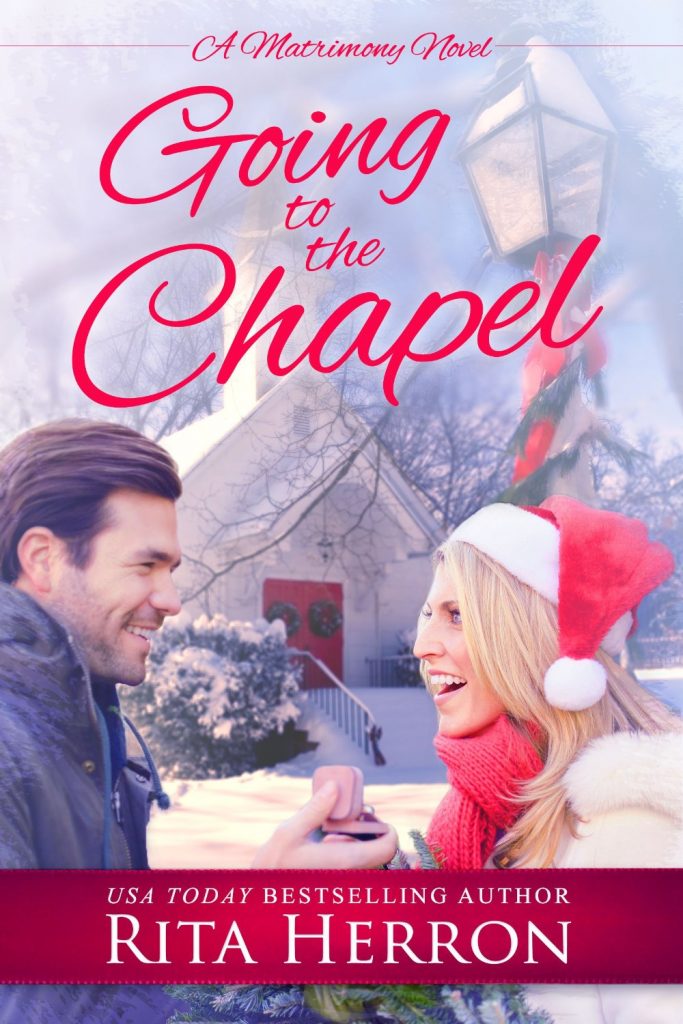 Christmas is the season for miracles and in USA Today Bestselling author, RITA HERRON's first book in her new Welcome to Matrimony series—GOING TO THE CHAPEL, it may take a miracle to get Izzy and Levi out of their tangled webs and into the wedding chapel. With delightfully witty characters, loads of angst and lots of down-home charm, GOING TO THE CHAPEL is a wonderful, feel-good story about second chances, not only for romance but for uniting a family, that will touch your heart and tickle your funny bone.
I loved all the twists and turns as Izzy and Levi try to fumble past the secrets that brought them together while fighting off an attraction that can either lead to big trouble or the best kind of happily ever after.
A perfect romantic read to get you in the mood for the holidays and little joy to your heart.
If there's a naughty list, Izzy Sassafras is on it—but she's ready to make a new start this Christmas. Especially after leaving her lying, cheating, no-good husband and fleeing to her old hometown of Matrimony, Georgia. Izzy's made herself a promise: no more men. All she wants to do is get her wedding business up and running—and mend fences with her estranged sisters. But Izzy knows she's in trouble when her very first client, a smooth-talking Texan, makes her light up like a Christmas tree.
Desperate for business, private investigator Levi Fox reluctantly takes a case involving a runaway wife in a town called Matrimony. When he meets sweet, sexy Izzy, he decides she can't possibly be as innocent as she seems. At first, posing as her client is the perfect cover; but he soon imagines himself as a groom—with Izzy as his Christmas bride! Will this case end with a trip to the chapel…or the jailhouse?
AVAILABLE NOVEMBER 11th, 2014.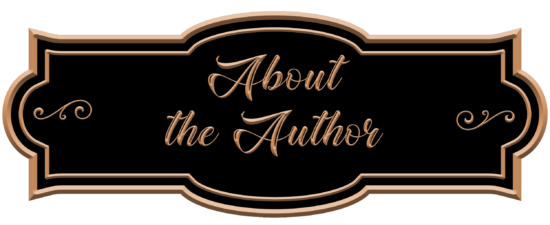 USA Today Bestselling and award-winning author Rita Herron fell in love with books at the ripe age of eight when she read her first Trixie Belden mystery. Although she wanted to be a writer then and actually scrawled her first novel at age twelve, she didn't think real people grew up to be writers, so she became a kindergarten teacher instead. Ten years ago, she traded her classroom storytelling and puppets for a computer and now writes so she doesn't have to get a real job. Having sold over sixty books to date, she enjoys spinning spine-tingling romantic suspense tales filled with murder, mayhem, and spicy romance as well as sexy romantic comedies.
Rita Herron currently writes romantic suspense for Harlequin Intrigue and she's writing dark, gritty romantic suspense thrillers for Amazon Montlake. If you want to know more about Rita or have a question for her about her books, or writing in general, email Rita and she'll be happy to answer your question.