Fall always brings the beautiful colorful changes of the leaves, cooler weather, cozy warm fireplaces, and the excitement of the holidays! Although the pandemic has created social distancing and kept us at home more, it also has brought families closer together.
For my family, October means birthdays and the celebration of life. Granddaughter number one was born October 30, granddaughter number two on October 29 and we just welcomed grandchild number six—a handsome little boy—to the family October 10, 2020!
During the midst of the celebrations and staying at home, I've also been writing a new crime/thriller series starring Detective Ellie Reeves. The series is set on the Appalachian Trail and is chocked full of atmosphere, quirky small-town characters, and dark sinister evil that cloaks the rural landscape of the mountains.
With daylight savings time having just started, it's a good time to fall back in love with reading! And just in time for your holiday shopping, I have a new book out and Amazon is running several of my books in special price promotions.
Book one of the Detective Ellie Reeves Series THE SILENT DOLLS, is out now and has earned rave reviews. I'm excited about the release of book two in the series WILDFLOWER GRAVES which will be released on December 3rd—and is on NetGalley for review on November 4th! WILDFLOWER GRAVES spotlights Ellie in the hunt for a notorious serial killer called the Weekday Killer.
In honor of this release, Amazon is featuring the first book in the series THE SILENT DOLLS as their Kindle Daily Deal November 1st only!
To stay posted on all of my releases and special offers, you can sign up for my newsletter at www.ritaherron.com, and follow me on Twitter and Facebook.
Happy Reading!
Rita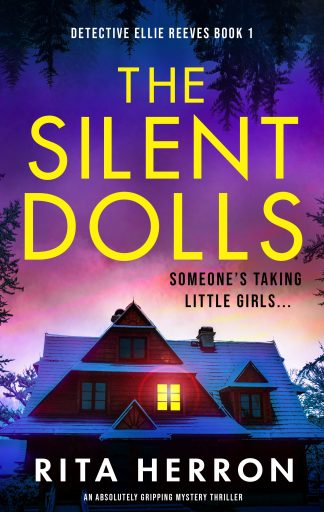 Silent tears trickle down her cheeks as she curls inside the tiny cave-like space. She lies on her side, darkness all around her, rubbing her fingers over the little wooden doll he'd carved. He told her to be quiet, not to cry or scream. Not to be a baby. Her throat was raw, her eyes swollen shut. She wanted her mommy and daddy. She wanted to go home.
When Penny Matthews, a seven-year-old girl with blonde curls and a gap-toothed smile, goes missing in the Appalachian mountains, Detective Ellie Reeves is called straight to the scene. According to Penny's parents, their daughter vanished after a picnic by the creek. All that's left behind is a pink friendship bracelet etched with "Penny".
Ellie knows all too well that the mountains' endless miles of dark forest and winding rivers are the perfect place for a criminal to hide. Racing against the rapidly setting sun and a brutal winter storm on the horizon, she searches desperately for Penny. And when she discovers the remains of a small body buried with a carved wooden doll, it's clear she's up against a deadly serial killer preying on innocent little girls.
As the temperature plunges, Penny's life hangs in the balance. Most people who get lost in the woods never make it out alive. Can Ellie defy the odds and find out the truth about all the stolen girls? Or will the mountain, and its twisted killer, claim another victim?
A totally gripping and utterly addictive new crime-thriller series for readers who love Lisa Regan, Kendra Elliot and Melinda Leigh. Prepare to stay up way past your bedtime—but be warned: you'll be scared to turn the lights off after you've raced through the pages.
THE SILENT DOLLS is on sale for 99¢ for one day only! November 1, 2020!
Pick up your copy today!


The darkness closed around her. She tried to clear her vision, but there was no light, no noise, nothing. Only the emptiness, the echoing sound of being alone. Fear pulsed through her. The man had come out of nowhere. Who was he? Blinking away tears of frustration, in the pitch black she felt the floor and walls surrounding her. Cold. Steel. Bars.
Detective Ellie Reeves heads into the wilds of the Appalachian Mountains when she wants to get lost—to forget the whispers chasing her and the past that keeps her up at night. She's sick of having to prove herself to her small town.
But hiking in the endless miles of woods isn't the escape she was hoping for. One night, as dusk falls, a gust of wind blows some petals on to Ellie's path. Following the trail, she finds a golden-haired young woman dead on a bed of daffodils, with a note: Monday's child is fair of face.
When Ellie emerges from the forest, there is a message on her phone. Someone has sent her a picture of her colleague, Officer Shondra Eastwood, with the words: Can you find her, Detective Reeves? Ellie is racked with guilt—while she was busy hiding from life a killer was on the loose, and he has taken her beloved friend.
The wilderness, and its shadows, are the perfect hunting ground for a criminal—but what does the sinister nursery rhyme mean? It soon becomes clear when another dead woman, Tuesday's Child, is found.
Ellie is up against a serial killer who will claim a victim for every day of the week, and in the next twenty-four hours there will be another body. As this ruthless murderer closes in on her, can she save more innocent women—and Shondra—from his clutches? Or will he get to Ellie first?
An utterly gripping and completely breathless crime thriller for fans of Lisa Regan, Kendra Elliot and Melinda Leigh. You'll have trouble falling asleep after this heart-pounding page-turner!


Look for these great deals on some of my other suspense thrillers: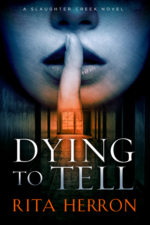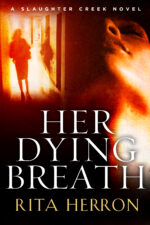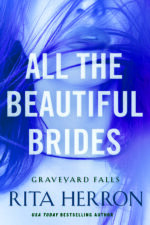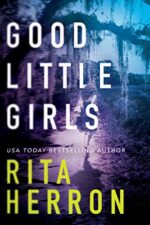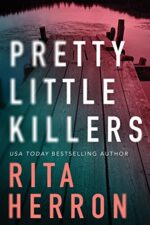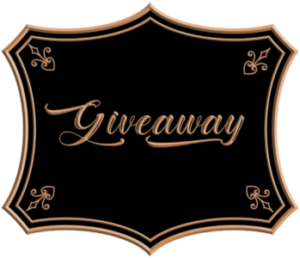 To celebrate all the great fall prices on Rita's books, Rita is giving away a $25 Amazon gift card to one lucky winner! Fill out the Rafflepress form below to be entered to win!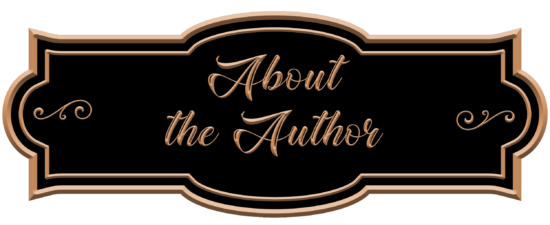 USA Today Bestselling and award-winning author Rita Herron fell in love with books at the ripe age of eight when she read her first Trixie Belden mystery. But she didn't think real people grew up to be writers, so she became a teacher instead. Now she writes so she doesn't have to get a real job!
With over ninety books to her credit, she's penned romantic suspense, romantic comedy, and YA stories, but she especially loves writing dark romantic suspense tales set in southern small towns.