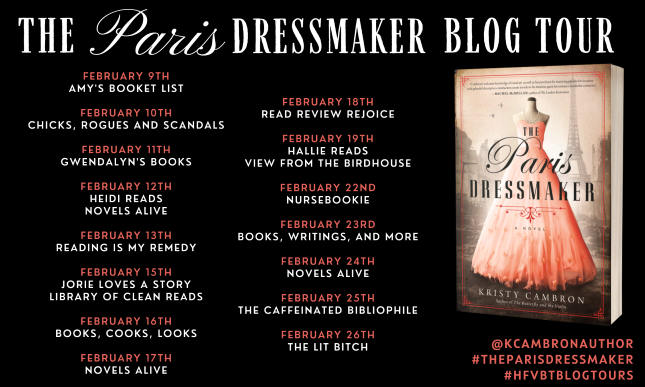 It wasn't until I sat down to write The Paris Dressmaker that I went back through my previous novels and realized something . . . I'd put a pivotal Paris scene in virtually everything I've ever written.
In The Butterfly and the Violin, a modern-day romance blossoms for two characters in the shadow of the Louvre's famed Greek statue, the Winged Nike. In The Lost Castle, characters teeter on the tightrope between royalty and poverty in the heart of Revolutionary Paris. And in the 1920s-era vaudeville story The Illusionist's Apprentice, two characters traverse the long hall of mirrors at the Palace of Versailles, finally coming together in that stunning spot just outside the city.
Perhaps the former art student in me should admit I've had an almost lifelong fascination with the City of Light. It's one of those locations that regardless of a book, TV show or movie's plot, a mere mention of it can manage to sweep me away. And for every new novel I buy to stack in my TBR pile, there might be five more Paris novels already on the shelf.
So why the love? What is it about certain settings that never fail to draw us into their story world? Let's explore the theories:
THE ESCAPE: This is for the adventurers who use hashtags like #whenwecantravelagain—and we mean it. In the midst of a global pandemic that's halted many things and left so many heartbroken, it's no wonder we're looking for an escape. And exploring through the pages of a book is one of the most absorbing and easily-accessible ways to step aside from the pressures of the unpredictable and instead, to step into a world we long to see. It could be Paris. Rome. China. India. Or as far away as a fairy tale retelling set in space. . . Wherever we want to go, a pandemic can't hold us back. In a sense, we're free. And you better believe we'll fall headlong into a story with a welcoming world like that.
THE EMOTION: As a reader, we know which books to pick up and find what we're looking for. Many times, it's because of what we ourselves are walking through. And story settings are powerful with their ability to tap into the emotions of our life season. Cue the hearts and flowers. The violins. The wine and all the Valentine's Day notions a Parisian pâtisserie can boast. . . Nothing says in-your-face romance like Paris. And whether that draws us to what we know or a setting that's as far away from our current lives as possible, sometimes it's the emotion that pulls us in with the heftiest heart-tug. And we'll follow where it leads.
THE STORIED: There's something almost fairy tale-esque about iconic locations. (And we've clearly seen enough Audrey Hepburn movies in our time to know that "Paris is always a good idea. . .") Whether it's the Eiffel Tower, Times Square, Buckingham Palace, the Colosseum or even Disney World, there are just some storied locations that can strike a tone of nostalgia within us. Even if we've never visited in real life, there's a certain familiarity with the imagery of icons we know and love. We're smitten and maybe have been for some time—even if it's from a distance.
THE DREAM: How many of us could raise our hands right now and admit a trip to Paris is on our bucket list? Maybe London? Africa. Hawaii. Or Israel? (Me too. Hand waving wildly.) It's hard to separate our own dreams from the imagined realities we find in books. If there's somewhere out on our horizon, we'll call it "research" to read as many stories as we can to prepare us for where we one day hope to go.
So where's your "Paris" in the pages of a book? What's the setting that has become a never-fail lure to sweep you away into a story?
Bon Voyage! And see you in the City of Light soon. . .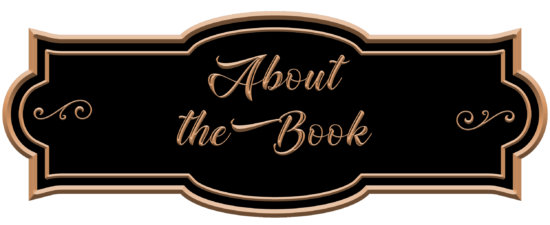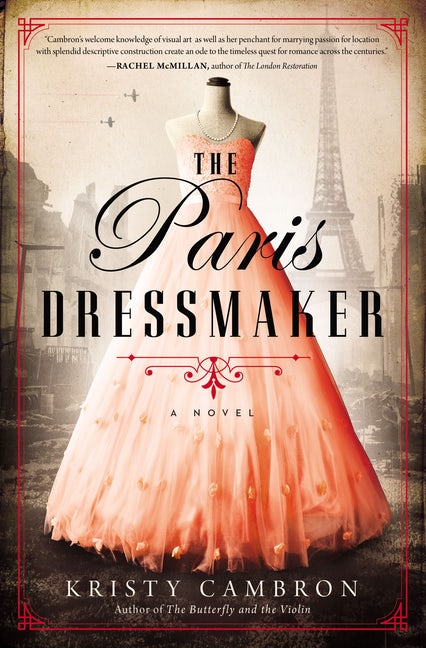 Based on true accounts of how Parisiennes resisted the Nazi occupation in World War II—from fashion houses to the city streets—comes a story of two courageous women who risked everything to fight an evil they couldn't abide.
Paris, 1939. Maison Chanel has closed, thrusting haute couture dressmaker Lila de Laurent out of the world of high fashion as Nazi soldiers invade the streets and the City of Lights slips into darkness. Lila's life is now a series of rations, brutal restrictions, and carefully controlled propaganda while Paris is cut off from the rest of the world. Yet in hidden corners of the city, the faithful pledge to resist. Lila is drawn to La Resistance and is soon using her skills as a dressmaker to infiltrate the Nazi elite. She takes their measurements and designs masterpieces, all while collecting secrets in the glamorous Hôtel Ritz—the heart of the Nazis' Parisian headquarters. But when dashing René Touliard suddenly reenters her world, Lila finds her heart tangled between determination to help save his Jewish family and bolstering the fight for liberation.
Paris, 1943. Sandrine Paquet's job is to catalog the priceless works of art bound for the Führer's Berlin, masterpieces stolen from prominent Jewish families. But behind closed doors, she secretly forages for information from the underground resistance. Beneath her compliant façade lies a woman bent on uncovering the fate of her missing husband . . . but at what cost? As Hitler's regime crumbles, Sandrine is drawn in deeper when she uncrates an exquisite blush Chanel gown concealing a cryptic message that may reveal the fate of a dressmaker who vanished from within the fashion elite.
Told across the span of the Nazi occupation, The Paris Dressmaker highlights the brave women who used everything in their power to resist darkness and restore light to their world.

"Woven within this beautiful historical tapestry of WWII from Cambron (The Painted Castle) is the stark reminder to keep friends close and enemies closer . . . Based on true events, this exquisite tale impresses with its historical and emotional authenticity. Historical fiction fans won't want to miss this." —Publishers Weekly Starred Review
"Unimaginable heartache, unforgettable romance, and cheering defiance against the oppression the Nazis inflicted on Paris; readers will be swept away into a story where battle-scarred good at last rings victory over evil." —J'nell Ciesielski, author of The Socialite
"Stunning. With as much skill and care as the title's namesake possesses, The Paris Dressmaker weaves together the stories of two heroines who boldly defy the darkness that descends on the City of Light." —Jocelyn Green, Christy Award-winning author of Shadows of the White City
"A thoroughly satisfying blend of memorable characters, evocative writing, and wartime drama that seamlessly transport you to the City of Light at its most desperate hour." —Susan Meissner, bestselling author of The Nature of Fragile Things
"Kristy Cambron deftly weaves multiple timelines to craft a story as complex and romantic and beautiful as a couture gown. In addition, Lila and Sandrine's strength and courage in a troubled world inspire us to live likewise. Tres magnifique!" —Sarah Sundin, bestselling and award-winning author of When Twilight Breaks and the Sunrise at Normandy series
"With real-life historical details woven in with her fictional tale, the story popped off the page. Readers will be thinking of this book long after they've read the last word." —Rachel Hauck, New York Times bestselling author
"A well-researched and beautifully interwoven treatise on courage and conviction in the midst of oppression." —Rachel McMillan, author of The London Restoration and The Mozart Code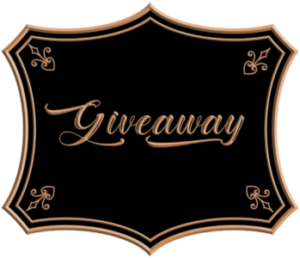 We have 5 paperback copies of The Paris Dressmaker up for grabs!
The giveaway is open to the US only and ends on February 26th. You must be 18 or older to enter.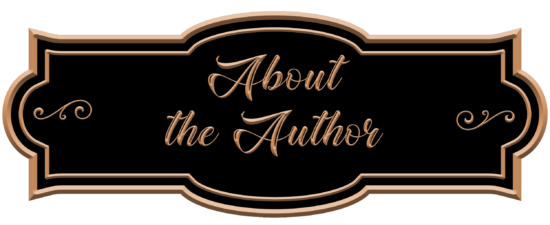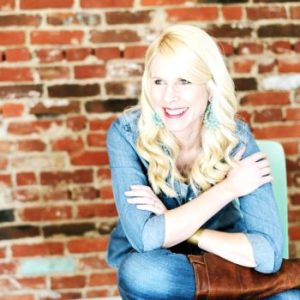 Kristy Cambron is an award-winning author of historical fiction, including her bestselling debut The Butterfly and the Violin, and an author of nonfiction, including the Verse Mapping Series Bibles and Bible studies. Kristy's work has been named to Publishers Weekly Religion & Spirituality TOP 10, Library Journal Reviews' Best Books, RT Reviewers' Choice Awards, received 2015 & 2017 INSPY Award nominations, and has been featured at CBN, Lifeway Women, Jesus Calling, Country Woman Magazine, MICI Magazine, Faithwire, Declare, (in)Courage, and Bible Gateway. She holds a degree in Art History/Research Writing and lives in Indiana with her husband and three sons, where she can probably be bribed with a peppermint mocha latte and a good read.

Tuesday, February 9
Review at Amy's Booket List
Wednesday, February 10
Review at Chicks, Rogues and Scandals
Thursday, February 11
Review at Gwendalyn's Books
Friday, February 12
Excerpt at Heidi Reads
Guest Post at Novels Alive
Saturday, February 13
Review at Reading is My Remedy
Monday, February 15
Review at Jorie Loves A Story
Review at Library of Clean Reads
Tuesday, February 16
Review at Books, Cooks, Looks
Wednesday, February 17
Interview at Novels Alive
Thursday, February 18
Review at Read Review Rejoice
Friday, February 19
Review at Hallie Reads
Review at View from the Birdhouse
Monday, February 22
Review at Nursebookie
Tuesday, February 23
Review at Books, Writings, and More
Wednesday, February 24
Review at Novels Alive
Thursday, February 25
Review at The Caffeinated Bibliophile
Friday, February 26
Review at The Lit Bitch