When you're writing a novel you're not thinking about what you're trying to say. You're trying to make sense of the world your characters inhabit. You're learning to experience their world through their eyes. Ultimately, your characters teach you, not the other way around.
But I did consult with scholars while researching INTO THE UNBOUNDED NIGHT. If you're the kind of historical novelist who cares about authenticity, you do a lot of reading. The goal of that research is to plant the seeds of a world in your mind, the world your characters will inhabit. Then you let the characters take over and move you into and through that world.
To step outside of the world of the novel, and to look at it from the perspective of a God looking at our world, I would say that I was writing about a time when the modern western identity was forged, and about the role of religion in that historical development.
We don't know a lot about the beliefs of those who inhabited the pre-literate Roman provinces, like Britannia. But there is evidence that they had Companions who dwelled in the forests, fields, and streams, and occasionally popped into the human realm to make mischief or provide advantages to those they favored.
In Greco-Roman religion, of course, there were many gods. These gods had human features and human traits, including proclivities toward lust, violence, and treachery. The behavior of these gods toward each other, and toward mortals, was not governed by principles of morality but by principles of strength and weakness.
Romans entered into contracts with the gods—"I will do this for you if you will do this for me"—and thus incurred obligations, some of which were carried out at domestic altars, while others were carried out in Temples, which were by and large not open to the public.
The Temple in Jerusalem was in many ways similar to a Roman temple, including in its use of animal sacrifice for the purpose of worship. But the emphasis was a little different, and the difference centered not only on thoughts about the nature of divinity—singular vs. plural, abstract vs. visualizable—but also on the emphasis on sin.
Sin, which is the opposite of virtue in this context, is a big deal for Jesus and Paul and it's a big deal for the rabbis and for everyone who participates in the most important annual ritual of the Judean region, which is the sacrifice of Yom Kippur, the day of atonement, marked by the exile of the scape goat, the goat of Azazel.
In the Roman empire, all these cultures—and others—intermixed in ways that mankind had never previously experienced. And often they came into conflict. The Roman occupation of Judea was particularly brutal. Many Judeans felt that their cultural inheritance was threatened by the Roman occupation, and decided to reassert their tribal identity. And then the question became: how do you do that? And there were several competing answers.
One was the answer of Jesus: be righteous, and you will be rewarded—if not in this life, then in the world to come, by which Jesus meant probably the messianic age rather than some realm beyond the clouds. Let the Romans abuse you and, in terms of virtue, you will have the upper hand. And that is all that counts.
The opposite extreme to Jesus's solution to the problem of brutal Roman occupation was the attitude of the Zealots. (And no, Jesus was assuredly not a Zealot, despite what some may try to claim.) The attitude of the Zealots was: let's fight back against the Romans, and God will ensure our victory.
And then there was the approach of the rabbis, who advocated a sort of middle position. Actually, they were much closer to Jesus than they were to the Zealots, insofar as they rejected the idea of violent rebellion. But they emphasized the importance of literacy and familiarity with Torah, much more than Jesus, who was preaching to illiterates in the relatively remote and undeveloped area known as the Galilee.
The Zealots—we would call them extremists today—prevailed over the rabbis and the followers of Jesus in this conflict with Rome. They rebelled, and—exactly as the rabbis warned—they were crushed, and the Temple itself was destroyed.
Into the Unbounded Night attempts to present a portrait, or rather a collage, of all this furious cultural competition during this formative period of western identity.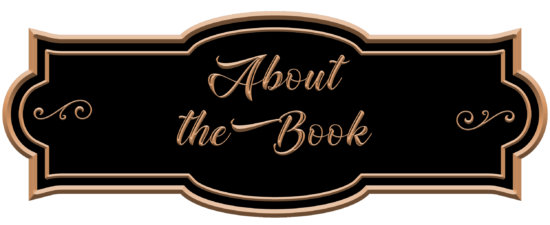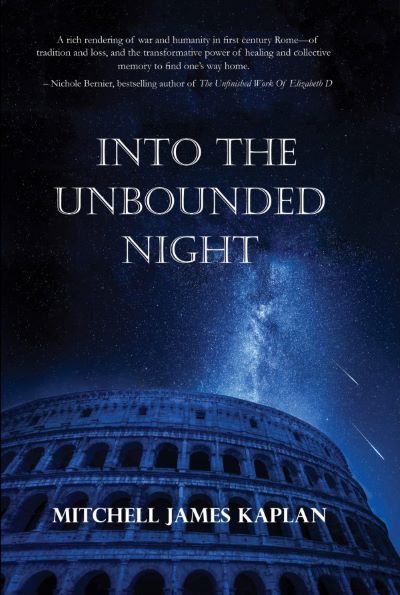 When her village in Albion is sacked by the Roman general Vespasian, young Aislin is left without home and family. Determined to exact revenge, she travels to Rome, a sprawling city of wealth, decadence, and power. A "barbarian" in a "civilized" world, Aislin struggles to comprehend Roman ways. From a precarious hand-to-mouth existence on the streets, she becomes the mistress of a wealthy senator, but their child Faolan is born with a disability that renders him unworthy of life in the eyes of his father and other Romans.
Imprisoned for her efforts to topple the Roman regime, Aislin learns of an alternate philosophy from her cellmate, the Judean known today as the Apostle St. Paul. As the capital burns in the Great Fire of 64 AD, he bequeaths to her a mission that will take her to Jerusalem. There, Yohanan, son of Zakkai, has been striving to preserve the tradition of Hillel against the Zealots who advocate for a war of independence. Responding to the Judeans' revolt, the Romans—again under the leadership of Vespasian—besiege Jerusalem, destroying the Second Temple and with it, the brand of Judean monotheism it represents. Yohanan takes on the mission of preserving what can be preserved, and of re-inventing what must be reinvented.
Throughout Into the Unbounded Night, Aislin's, Faolan's, Vespasian's, and Yohanan's lives intertwine in unexpected ways that shed light on colonization and its discontents, the relative values of dominant and tyrannized cultures, and the holiness of life itself—even the weakest of lives.


"In Into the Unbounded Night, Mitchell Kaplan offers a rich rendering of war and humanity in first century Rome—of tradition and loss, and the transformative power of healing and collective memory to find one's way home."~ Nichole Bernier, Boston Globe Bestselling author of The Unfinished Work Of Elizabeth D
"Mitchell James Kaplan is the gloriously talented writer of this dramatic, intense story of conflicting emperors, slaves, priests and exiles in a first century world whose roots and traditions are increasingly torn apart by the brutal rule of Rome. Men and women search for belief and reason, out of which will emerge a new Judaism after the destruction of Jerusalem's Temple as well as the early beginnings of Christianity. A writer of enormous scope, compassion and poetry, Kaplan has written several of the most compelling characters you will meet in the pages of a book. Into the Unbounded Night sweeps over you like a succession of huge waves. It is truly a major novel." ~ Stephanie Cowell, American Book Award recipient, author of Claude And Camille: A Novel Of Monet
"Kaplan's prose is so rich and agile I felt I was breathing the air of these ancient places, and his evocation of character is no less palpable. Fully embodied and driven by ambition, grief, the clear-eyed desire for truth, and fierce maternal love, these characters plunge, march, and stumble toward their fascinating and entangled destinies." ~ Marisa de los Santos, New York Times bestselling novelist of I'll Be Your Blue Sky and award-winning poet
"I'm a big fan of historical fiction when it's as good as Mitchell Kaplan's Into the Unbounded Night. Vividly imagined, Into the Unbounded Night pulls the reader along with beautiful prose, strong characters and a wonderfully realized story." ~ Heidi W. Durrow, New York Times best-selling author of The Girl Who Fell From The Sky, winner of the PEN/Bellwether Prize
"A beautiful, informative book. It was gripping throughout, the research never overwhelms the story, but is always part of it. [The] writing is lyrical and evocative of time and place. All the characters are real and interesting. Loved it!" ~ Martin Fletcher, National Jewish Book Award winner, author of Promised Land
"From the mystical lore of Albion to the Roman siege and destruction of Jerusalem, Kaplan's meticulous research and evocative writing meld seamlessly to create a vivid, textured, and richly imagined story." ~ Beth Hoffman, New York Times and International bestselling author of Saving Ceecee Honeycutt and Looking for Me
"Set in Rome and Judea after the crucifixion of Jesus, Mitchell James Kaplan's finely crafted and intense second novel delves into the minds and hearts of truly captivating characters. An excellent read." ~ Eva Stachniak, winner of the Canadian First Novel Award, author of The Chosen Maiden
"Sensually provocative, verbally sharp and critically witted, Mitchell James Kaplan's Into the Unbounded Night brings to life the tumultuous birth of Judeo-Christian monotheism in this intimately woven narrative brimming with righteous and riotous characters striving for survival and transcendence across the ravished landscapes of Judea, the Roman Empire, and Britannia." ~ Jessica Maria Tuccelli, an Okra Pick winner of the Southern Independent Booksellers Alliance for her debut novel, Glow
"Kaplan weaves an intricate literary tapestry to create a poetic exploration of early Judeo-Christian and Roman history. He builds a diverse yet connected cast of characters whose encounters inspire timeless self-examination and advance the course of history. An engrossing work not easily forgotten." ~ Therese Walsh, critically acclaimed author of The Last Will Of Moira Leahy and The Moon Sisters, founder of the literary blog, Writer Unboxed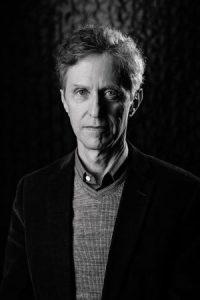 Mitchell James Kaplan graduated with honors from Yale University, where he won the Paine Memorial Prize for Best Long-Form Senior Essay submitted to the English Department. His first mentor was the author William Styron.
After college, Kaplan lived in Paris, France, where he worked as a translator, then in Southern California, where he worked as a screenwriter and in film production.
He lives in the Blue Ridge Mountains of Virginia with his family and two cats.

Thursday, December 3
A Darn Good Read
The Book Club Network
Friday, December 4
Bookworlder
Monday, December 7
Pursuing Stacie
Jathan & Heather
Thursday, December 10
Books, Cooks, Looks
Friday, December 11
Passages to the Past
Monday, December 14
Novels Alive
With A Book In Our Hands
Wednesday, December 16
I'm Into Books
Friday, December 18
Reading is My Remedy
Sunday, December 20
Al-Alhambra
Monday, December 21
Historical Fiction with Spirit
Wednesday, December 23
Chicks, Rogues and Scandals
Monday, December 28
What Is That Book About
Wednesday, December 30
Coffee and Ink